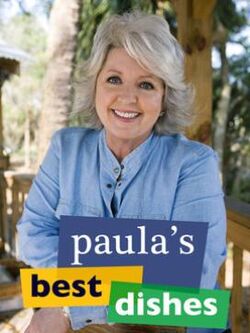 Paula's Best Dishes was a cooking show hosted by Paula Deen on Food Network. Debuting on June 8, 2008, the show featured Paula Deen as she helped "rescue" viewer recipes, prepare dishes, and share stories.
On June 21, 2013, the Food Network announced that they would not renew Deen's contract due to controversy surrounding Deen's alleged use of a racial slur and racist jokes in her restaurant, effectively cancelling the series.
Ad blocker interference detected!
Wikia is a free-to-use site that makes money from advertising. We have a modified experience for viewers using ad blockers

Wikia is not accessible if you've made further modifications. Remove the custom ad blocker rule(s) and the page will load as expected.