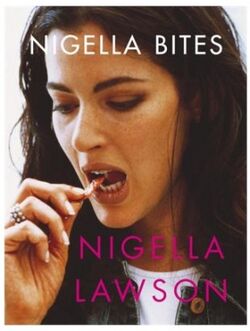 Intimate and conversational, Nigella Bites is part guide and part food confessional. Each episode is a total immersion in Nigella's food life, focusing on the simple yet delicious food she cooks for herself, her family and friends, as well as the food she fantasizes about. This is real food for real people, all cooked in her own kitchen. For Nigella, entertaining means being with friends, not anguishing alone in the kitchen; the taste of the food is far more important than agonizing over presentation. With her help, you'll learn how to create straightforward but appetizing dishes. Plus, her practical tips and hassle-free principles will help make cooking an enjoyable part of your life.
External Links
Edit
Ad blocker interference detected!
Wikia is a free-to-use site that makes money from advertising. We have a modified experience for viewers using ad blockers

Wikia is not accessible if you've made further modifications. Remove the custom ad blocker rule(s) and the page will load as expected.