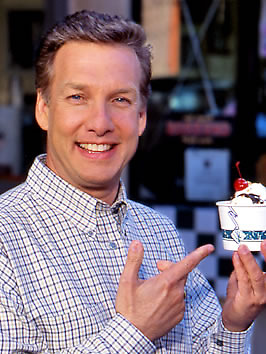 Marc Summers (b. Marc Berkowitz 11 November 1951) is an American television personality, comedian, game show host, producer, and talk show host. He is best known for hosting the Nickelodeon game show Double Dare, hosted Unwrapped on Food Network, and is currently the executive producer of Restaurant: Impossible.
Ad blocker interference detected!
Wikia is a free-to-use site that makes money from advertising. We have a modified experience for viewers using ad blockers

Wikia is not accessible if you've made further modifications. Remove the custom ad blocker rule(s) and the page will load as expected.