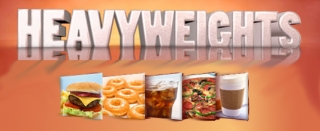 How did America's biggest, most adored food brands grow from small business operations into household names? In each episode, Heavyweights takes two of your favorite prolific food companies and explores how healthy competition between these industry rivals keeps their creative juices flowing. From the kick-start of the Pepsi Challenge to ET's choosing Reese's Pieces over M&M's, this series puts your favorite food brands into pop-culture perspective.
External Links
Edit
Ad blocker interference detected!
Wikia is a free-to-use site that makes money from advertising. We have a modified experience for viewers using ad blockers

Wikia is not accessible if you've made further modifications. Remove the custom ad blocker rule(s) and the page will load as expected.