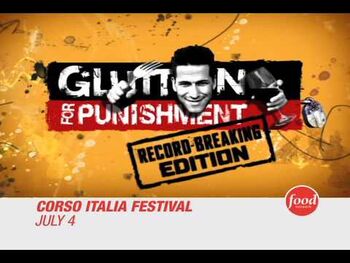 Bob Blumer loves a challenge. One week he's training for the National Oyster Shucking Contest, the next he's juggling razor-sharp knives in a crash course to become a Benihana chef. Fun, fast-paced and entertaining, this is a show for passionate food lovers and armchair adventurers. Prepare for engaging stories, lots of practical information and nonstop action. Part travel, part epicurean quest, part sporting event, this show proves that there's no distance too far and no challenge too intimidating for a genuine glutton.
External Links
Edit
Ad blocker interference detected!
Wikia is a free-to-use site that makes money from advertising. We have a modified experience for viewers using ad blockers

Wikia is not accessible if you've made further modifications. Remove the custom ad blocker rule(s) and the page will load as expected.