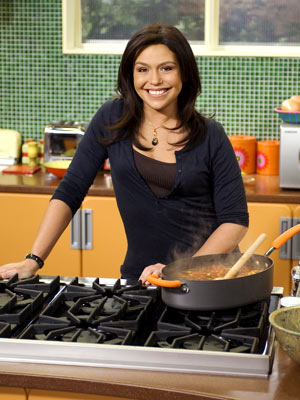 30 Minute Meals was a Food Network show hosted by Rachael Ray. In this show, Rachael cooked a home-cooked meal in only 30 minutes.
The show debuted on Food Network in the fall of 2001, specializing in convenience cooking for those with little time to cook. The show was recorded live-to-tape, with Ray doing almost all preparation in real time. The show was awarded an Emmy for Best Daytime Service Show in 2006.
A common feature on the program was the creation of new versions of classic dishes (including clam chowder and macaroni 'n' cheese), some of which are traditionally slow to cook. Ray focused on creating meals in less than 30 minutes. Ray also made two specials titled Thanksgiving in 60, based around the idea of a one-hour Thanksgiving dinner.
Ad blocker interference detected!
Wikia is a free-to-use site that makes money from advertising. We have a modified experience for viewers using ad blockers

Wikia is not accessible if you've made further modifications. Remove the custom ad blocker rule(s) and the page will load as expected.